Pair Eyewear: Customizable and Stylish Frames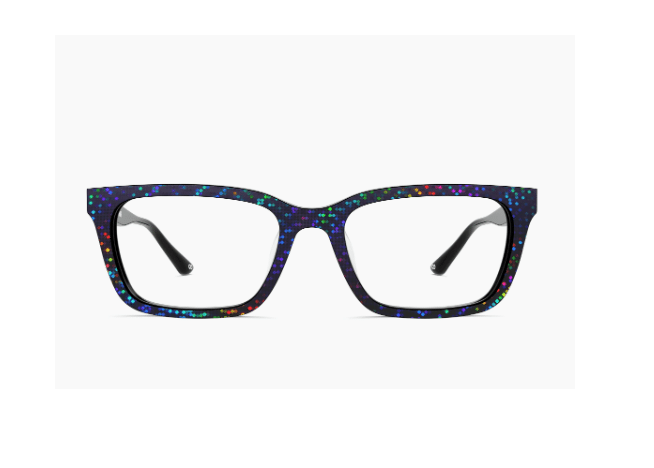 Are You Tired of Settling for Ordinary Eyewear That Fails to Showcase Your Unique Style?
Look no further than Pair Eyewear, the revolutionary brand that offers fully customizable eyeglasses. In this comprehensive guide, we will explore the world of Pair Eyewear, uncovering the reasons why it stands out from the competition and how it can enhance your eyewear experience. Join us as we delve into the captivating features, endless possibilities, and unparalleled quality that make Pair Eyewear the go-to choice for fashion-forward individuals seeking eyeglasses that truly reflect their personalities.
In the world of eyewear, finding the perfect pair of glasses that not only complements your style but also fits comfortably can be a challenge. However, with Pair Eyewear, that struggle becomes a thing of the past. PE is a revolutionary brand that offers customizable and stylish frames, giving you the freedom to express yourself through your glasses. In this article, we will delve into the world of Eyewear, exploring their innovative concept, the process of customization, the benefits of their frames, and frequently asked questions to help you make an informed decision about your next eyewear purchase.
The Power of Customization
At Pair Eyewear, we understand that everyone has their own distinct style and preferences when it comes to eyeglasses. That's why we offer an innovative concept that allows you to personalize your frames like never before. With our unique interchangeable frame system, you can mix and match different tops to create a look that matches your mood, outfit, or occasion. Whether you're feeling bold and vibrant or sleek and sophisticated, it empowers you to express your individuality and stand out from the crowd.
At PE, customization is at the heart of their business model. The process is simple, allowing customers to create frames that match their style preferences. Here's how it works:
Base Frame Selection:
Customers start by choosing a base frame from a wide range of stylish and comfortable options. These base frames serve as the foundation for the customization process.
Top Frame Selection:
The magic of Pair Eyewear lies in their unique magnetic top frames. Customers can select from a variety of top frames that attach to the base frame through a secure magnetic connection. This top frame is where the customization truly happens, as it determines the look and style of the glasses.
Mix and Match:
Once you have chosen your base frame and top frame, you can mix and match different top frames with a single base frame. This versatility allows you to change your look effortlessly and adapt your glasses to various occasions.
Lenses:
Pair Eyewear offers high-quality lenses to ensure optimal vision and clarity. Customers can also choose from prescription lenses, sunglasses lenses, or blue light-blocking lenses, depending on their needs.
Personalization:
To add a final touch, customers can personalize their frames by engraving their names or any other text of significance on the temples.
Pair Eyewear: Craftsmanship at Its Finest
We believe that eyewear should not only look great but also be built to last. That's why Pair places great emphasis on quality craftsmanship. Each pair of glasses is meticulously crafted using premium materials, ensuring durability and comfort. Our frames are designed to withstand the demands of daily wear, providing you with eyewear that is both stylish and reliable. With Pair Eyewear, you can trust that your glasses will not only make a statement but also stand the test of time.
Benefits of Pair Eyewear
Pair Eyewear's customizable and stylish frames offer several benefits, making them stand out in the eyewear market:
Versatility:
With the ability to switch top frames, you essentially have multiple pairs of glasses in one. This level of versatility is unmatched in traditional eyewear.
Self-Expression:
Pair Eyewear encourages individuals to showcase their personalities through their frames. It's not just about functionality; it's about expressing yourself confidently.
High-Quality Materials:
Pair Eyewear uses premium materials for its frames, ensuring durability and long-lasting wear.
Comfort:
The frames are designed with comfort in mind, so you won't have to compromise on style for the sake of comfort.
Convenience:
No need to carry multiple pairs of glasses for different occasions. Pair Eyewear simplifies eyewear choices.
Kid-Friendly:
Pair Eyewear's frames are especially popular among kids, who love the idea of changing the look of their glasses easily.
Endless Style Possibilities with Pair Eyewear
Gone are the days of being stuck with one static eyeglass design. With Pair, you have the freedom to switch up your style whenever you desire. Our collection of interchangeable tops offers a wide range of colors, patterns, and designs, allowing you to create a look that is uniquely yours. Whether you want to sport a vibrant hue, a timeless pattern, or a subtle texture, Pair has got you covered. Embrace your creativity and discover the endless possibilities that await you.
Pair Eyewear: Elevating Comfort to New Heights
Comfort is key when it comes to eyewear, and Pair Eyewear ensures a comfortable fit without compromising style. Our frames are thoughtfully designed to provide a snug yet gentle fit, allowing you to wear them for extended periods without discomfort. We prioritize your comfort because we understand that confident and comfortable wear is the foundation of a positive eyewear experience.
Sustainable Style: Pair Eyewear's Commitment
Pair Eyewear is not only dedicated to providing exceptional eyeglasses but also to making a positive impact on the environment. We believe in sustainability and strive to reduce our carbon footprint. Our frames are crafted using eco-friendly materials, and we continually explore ways to improve our manufacturing processes to minimize waste. When you choose Pair Eyewear, you're not only choosing stylish eyeglasses but also contributing to a greener future.
FAQs
Can I order additional tops for my Pair of Eyewear frames?
A: Absolutely! We offer a wide selection of additional tops that you can purchase to expand your style options. Mix and match to your heart's content and create a collection of frames that reflects your unique personality.
Are the tops easy to interchange?
A: Yes, changing tops on your Eyewear frames is a breeze. Our innovative design allows for seamless swapping, so you can switch up your look in seconds. It's as simple as popping off one top and snapping on another.
Are Pair Eyewear frames suitable for prescription lenses?
A: Yes, our frames can accommodate prescription lenses. Simply bring them to your optician, and they will be able to fit your lenses into our frames. Enjoy personalized style without compromising your vision.
Do you offer a warranty on Pair Eyewear frames?
A: Yes, we offer a warranty on all our frames to ensure your satisfaction. If you encounter any manufacturing defects, please reach out to our customer service, and we will be happy to assist you.
Can children wear Pair Eyewear frames?
A: Absolutely! Pair Eyewear frames are designed to fit both adults and children. We believe that style knows no age, and everyone deserves the opportunity to express themselves through their eyewear.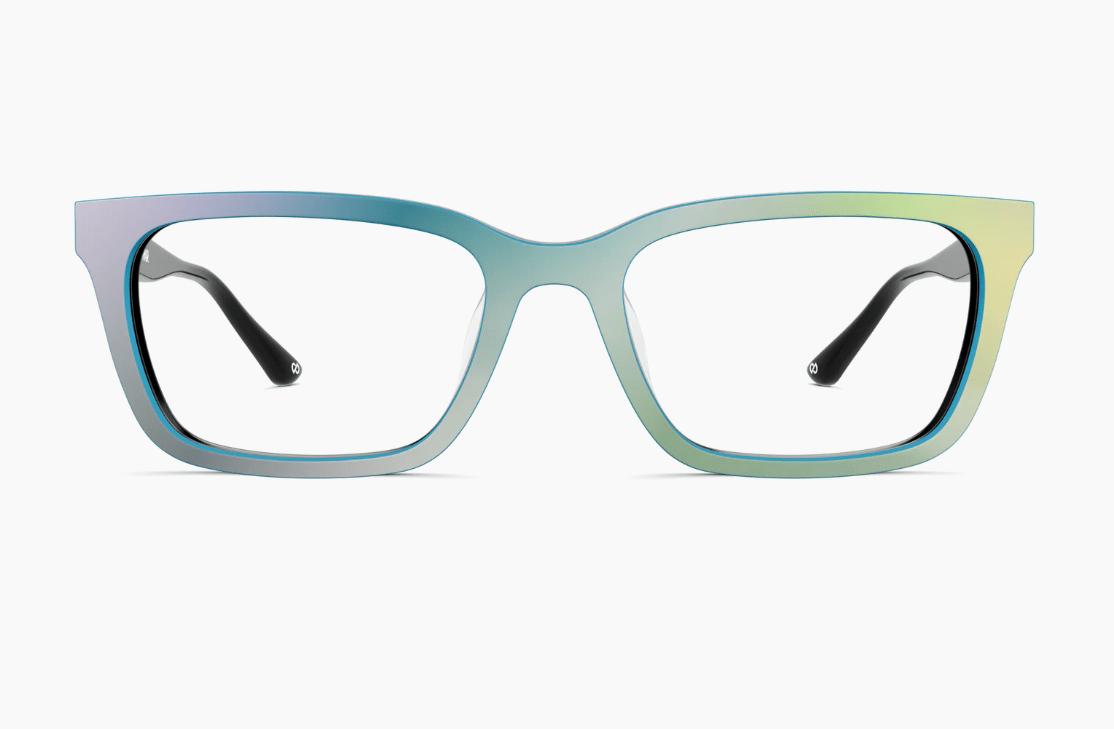 In a world where personal expression matters, Pair Eyewear emerges as the game-changer. With its revolutionary interchangeable frame system, commitment to quality craftsmanship, and dedication to sustainability, Pair Eyewear offers a truly exceptional eyewear experience. Embrace the power of customization, explore endless style possibilities, and experience unparalleled comfort with Pair Eyewear. Stand out from the crowd and make a bold statement with eyeglasses that are as unique as you are.
Embark on a visual adventure and explore Pair Eyewear's captivating collection on their website. Discover the perfect pair of eyewear that suits your style and needs. For an informed decision, check out the best-rated Pair Eyewear through reviews from other sites. Don't miss out on the opportunity to elevate your eyewear game with these trendy and versatile frames. Experience the joy of mixing and matching, and make a statement with Pair Eyewear!
Navigating the world of eyewear choices can be daunting, but fear not! For the best and most unique options, look no further than our articles on top-notch eyewear, including Pit Viper sunglasses and stylish Goodr glasses. Find your perfect pair with expert recommendations and insights, ensuring you stand out in style and comfort. Let us guide you through the array of eyewear possibilities and make your decision easier.