Nude Heels: Elevate Your Style with Timeless Elegance
How Nude Heels Add a Touch of Class to Any Outfit?
Nude heels are more than just a footwear choice; they're a statement of timeless elegance that can effortlessly elevate any outfit. These versatile heels possess a unique ability to add a touch of class to a wide range of ensembles, making them a must-have in every fashion-conscious individual's wardrobe. By choosing nude heels, you're not just selecting a pair of shoes; you're making a deliberate choice to infuse your style with an everlasting touch of refinement.
Nude heels are a fashion staple that effortlessly combines elegance, versatility, and timeless style. These chic footwear options have become a must-have in every fashion-conscious individual's wardrobe. In this comprehensive guide, we will explore the allure of nude heels, from their versatility and styling possibilities to the importance of finding the perfect shade to complement your skin tone.
The Versatility of Nude Heels
One of the key reasons why nude heels are a fashion essential is their unmatched versatility. These neutral-toned shoes effortlessly complement any outfit, seamlessly transitioning from casual to formal occasions. Whether you're attending a business meeting, a night out with friends, or a special event, nude heels elevate your style and add a touch of sophistication.
Finding the Perfect Nude Shade
The key to rocking nude heels is finding the perfect shade that matches your skin tone. Nude doesn't mean a single color; it encompasses a range of hues, from pale beige to rich caramel. It's essential to select a shade that closely matches your natural skin tone, creating a seamless, leg-lengthening effect. Experiment with different shades to find the one that enhances your overall look.
Nude Heels for Every Occasion
From classic pumps to strappy sandals, there's a wide array of nude heel styles to suit every occasion. Nude heels effortlessly transition from day to night, allowing you to seamlessly shift from the office to a dinner date or a formal event. With the right pair of nude heels, you'll always be prepared to make a stylish statement.
Styling Tips: How to Wear Nude Heels
Nude heels are incredibly versatile and can be styled in numerous ways. Here are some tips to help you make the most of your nude heels:
Casual Chic: 
Pair nude block heels with denim jeans and a flowy blouse for a chic yet effortless daytime look.
Office Glam: 
Opt for nude pointed-toe pumps with tailored trousers and a crisp blazer for a sophisticated office ensemble.
Evening Glamour: 
Team nude strappy sandals with a little black dress for a timeless and elegant evening look.
Wedding Ready: 
Complete your wedding attire with nude stiletto heels that blend seamlessly with any color or style of dress.
The Power of Nude Heels in Lengthening Legs
One of the most remarkable features of nude heels is their ability to create the illusion of longer, leaner legs. By closely matching your skin tone, nude heels seamlessly blend with your legs, creating a visually elongated silhouette. Whether you're petite or tall, nude heels are a game-changer when it comes to enhancing your proportions and exuding confidence.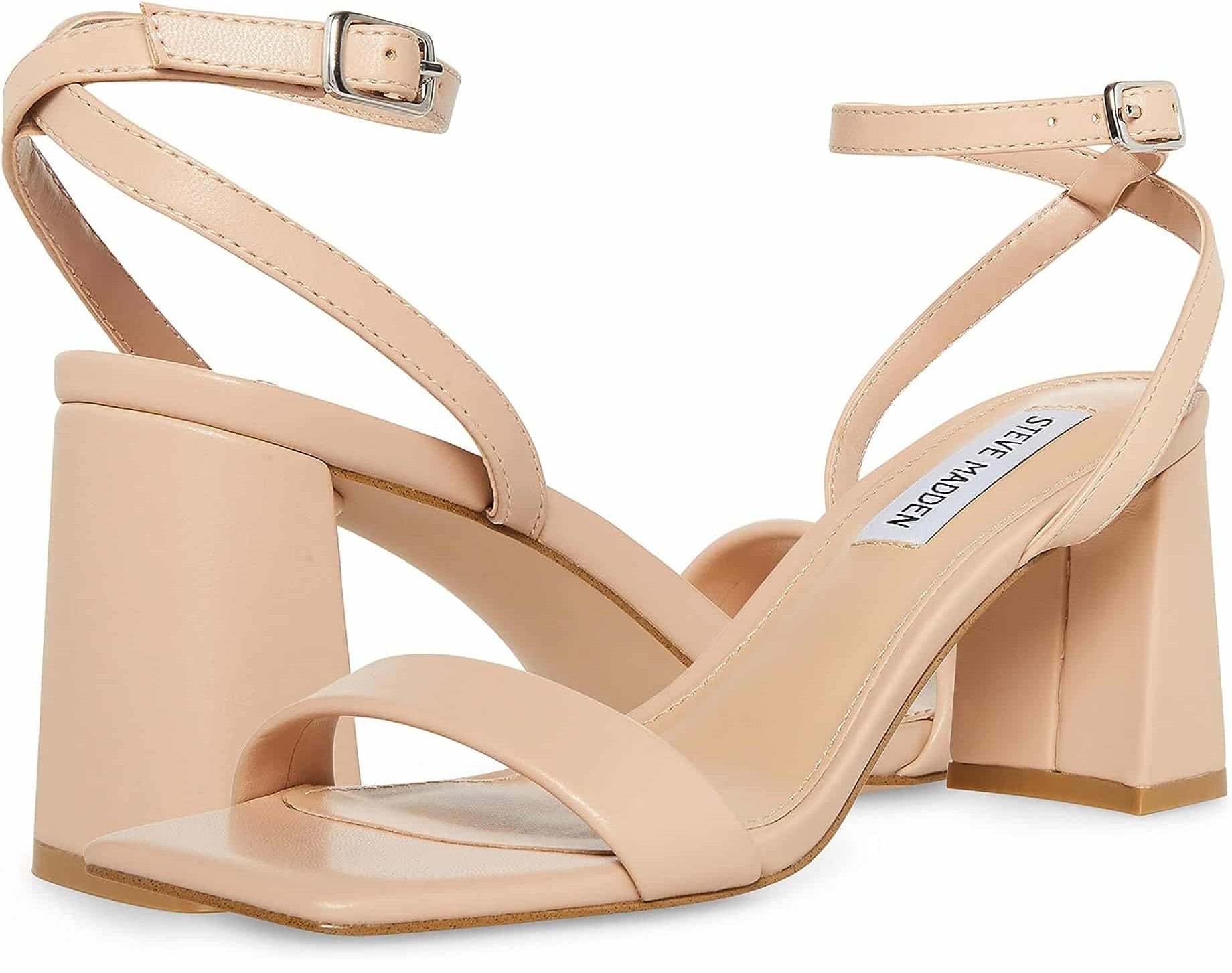 Comfort and Support: Nude Heels Done Right
While style is paramount, comfort and support should not be compromised. Look for nude heels that feature cushioned insoles, stable heels, and quality materials. A well-constructed pair of nude heels ensure a comfortable fit, allowing you to strut with confidence all day or night long.
Nude Heels: A Timeless Investment
Investing in a pair of nude heels is a decision that transcends fleeting trends. Nude heels are a timeless fashion investment that will remain relevant season after season. Their ability to seamlessly integrate with your wardrobe makes them a practical choice that will elevate your style for years to come.
Nude Heels in the Spotlight: A Look at Celebrity Style
Celebrities and fashion icons have long embraced the allure of nude heels. From red-carpet events to everyday outings, A-listers like Meghan Markle, Victoria Beckham, and Jennifer Lopez have been spotted rocking nude heels with impeccable style. Follow in their footsteps and let nude heels become your go-to accessory for a touch of celebrity glamour.
Choosing the Right Nude Heels for Your Skin Tone
Matching your nude heels to your skin tone is essential for achieving a cohesive and flattering look. Here are some tips to help you choose the right shade for your complexion:
Fair Skin: 
Opt for nude shades with pink undertones to complement your porcelain complexion.
Medium Skin: 
Embrace warm beige or tan hues that blend harmoniously with your skin's natural warmth.
Deep Skin: 
Look for nude shades with rich caramel or mocha undertones that enhance the depth and richness of your complexion.
Caring for Your Nude Heels
To ensure the longevity of your nude heels, proper care and maintenance are vital. Here are some tips to keep them looking pristine:
Regular Cleaning: 
Wipe your nude heels with a soft cloth or sponge to remove dirt and dust.
Protective Measures: 
Use a specialized leather or suede protector spray to shield your heels from stains and water damage.
Storage: 
Store your nude heels in a cool, dry place away from direct sunlight to prevent color fading and damage.
Frequently Asked Questions
Can I wear nude heels with any outfit?
A: Yes, nude heels are incredibly versatile and can be paired with a wide range of outfits, from casual to formal attire.
Are nude heels suitable for all skin tones?
A: Yes, nude heels come in various shades to complement different skin tones, allowing everyone to find their perfect match.
Can I wear nude heels to a wedding?
A: Absolutely! Nude heels are a popular choice for weddings as they effortlessly complement any dress color or style.
Are nude heels comfortable to wear for extended periods?
A: With the right fit and quality construction, nude heels can provide comfort and support for extended wear.
How do nude heels create the illusion of longer legs?
A: Nude heels blend with your skin tone, creating a seamless transition between your legs and shoes, visually elongating your legs.
Are nude heels appropriate for the office?
A: Nude heels are an excellent choice for the office as they exude professionalism and pair well with a range of work attire.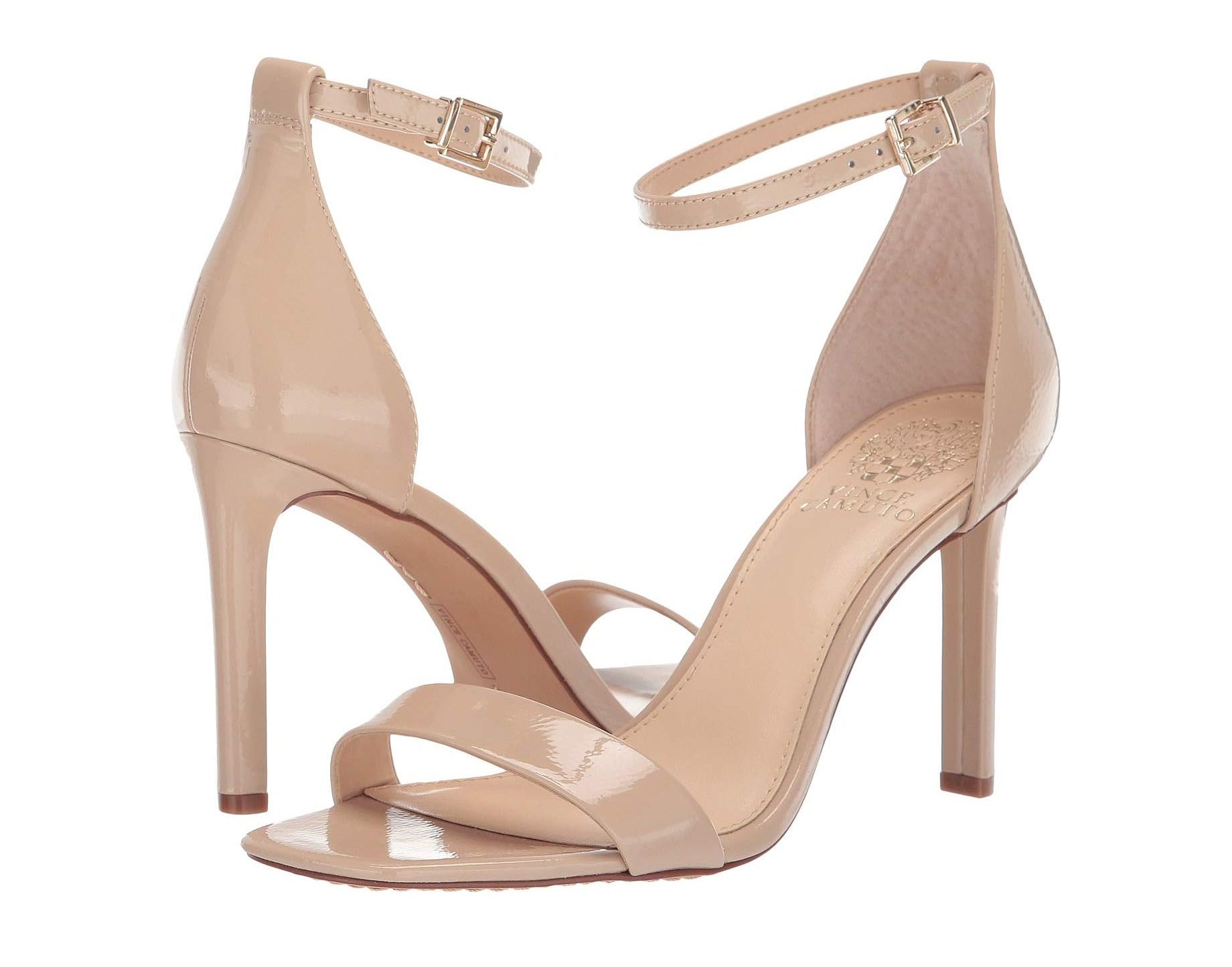 Nude heels are a timeless fashion staple that elevates your style with their versatility, leg-lengthening effect, and unmatched elegance. Whether you're attending a formal event, going to the office, or simply want to add a touch of sophistication to your everyday look, nude heels are the perfect accessory. Embrace the power of nude heels and unlock a world of endless style possibilities.
Explore an array of nude heel collections by browsing through options like Nordstrom and Zappos. Discover the latest trends in women's nude-heel shoes and choose from a diverse range of styles, sizes, and designs. Whether you're seeking elegant stilettos or versatile wedges, these renowned retailers offer a wide selection to match your preferences. Elevate your footwear game and find the perfect pair of nude heels that blend style and comfort seamlessly. Shop now and step into timeless sophistication with the variety available from Nordstrom, Zappos, and more.